Company Profile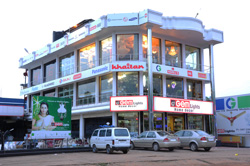 Ultimate destination to craft your Dream Home – GEM LIGHTS HOME DECOR
GEM LIGHTS HOME DECOR, started in September 2005 in Thrissur and March 2011 in Cochin is an exclusive shop for a wide range of products for your dream home. At Gem Lights, Lights are not just for lighting, it's for illuminating the world of everyone. A good lighting system can change a person's mood a lot.
At GEM LIGHTS HOME DECOR, a variety of Chandeliers, Fancy Lights, Home Appliances, Crockery, Fans, Electrical Items, Aroma Candles, Hobs & Electric Chimneys, Interior Fountains, Sanitary ware, Bathroom Fittings, Designer Clocks, Artificial Plants, Paintings and all sorts of interior decorative products are available from all over the world, especially huge collection of Chandeliers & Exotic Lamp shades which are personally handpicked from 5 continents.
At GEM LIGHTS your expertise, budget and taste will have the first preference. The range, quality and price which we offer are unmatched in India. If you are a connoisseur you can choose from a good collection.
GEM LIGHTS HOME DECOR introduces a wide range of lighting products such as - Fancy Lights, Kids Lights, Crystal Chandeliers, Wall Lights, Antique Lights, Disco Lights, LED Lights, Industrial Lights, Foot Lights, Under Water Lights, Gate Lights, Garden Lights, Walk-Over Lights, MP3 Chandeliers and Wall Lights, Mirror Lights, Picture Lights, Spot Lights etc.
We are proud to present an exclusive segment for all types of Branded Fans - Under Light Fans, Tower Fan, Table Fans, Ceiling Fans, Wall Fans, Industrial Fans, Baby Fans, Exhaust Fans, Pedestal Fans, Designer Fans etc.. which are available at the lowest price and best quality.
We also have a wide variety of Electrical Items of all leading brands in Switches, Cables, ELCB, MCB, Pipes etc. to cater to your needs.
We are associated with all leading brands like Crompton Greaves, Havells, MK, Hindware, Elvis, Jaquar, Kristle, Beljino, Orient, Bajaj, Panasonic, Philips, Samson, LG, Samsung, ELGI, Usha, Eureka Forbs, Opal Clocks, Osram, Wipro, Crabtree, HiFi, GM, Legrand, Black & Decker, Luminac, LaOpala, Bergner, Clix, Prestige, Hawkins, RAK, Bharat, Belkin, Nolta, Borosil, Iris, Dorset, Jewel, Nirali, Oxygen, Kapli etc.
At Gem Lights HOME DECOR, we believe in quality at a reasonable price. In fact, of all our achievements, the one we are most proud of is that of having earned the trust of our customers. We whole heartedly invite you to visit our showroom and feel the difference.
OUR TEAM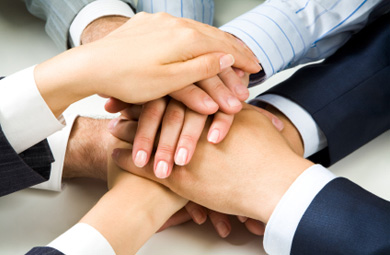 Our team ensure that our products and services meet the quality criteria set by the company. We make the personal commitment to first understand our customers expectations then, to meet or exceed our commitment to those expectations by performing the correct tasks defect free, on time, every time. Our customers demand high quality product. It is our responsibility to give them what they want, else they will find someone who can. If customer requirements are not clear, then it our duty to enquire for better understanding of their requirements. If we fail at any time, then we will check what went wrong and assure that it doesn't happen again.
Our quality objectives are to furnish high quality products, on time, and at a reasonable price. The attainment of such objectives will lead to, customer satisfaction, and ongoing improvements in product quality. To reach our objectives, we will have to maintain a constant focus on quality with full dedication, commitment, and teamwork.
It is the duty of all staff to ensure that our products meet the quality criteria set by the company. Our team members contribute to continuous quality improvement in the design and implementation